School Leadership

Cindy V. Lope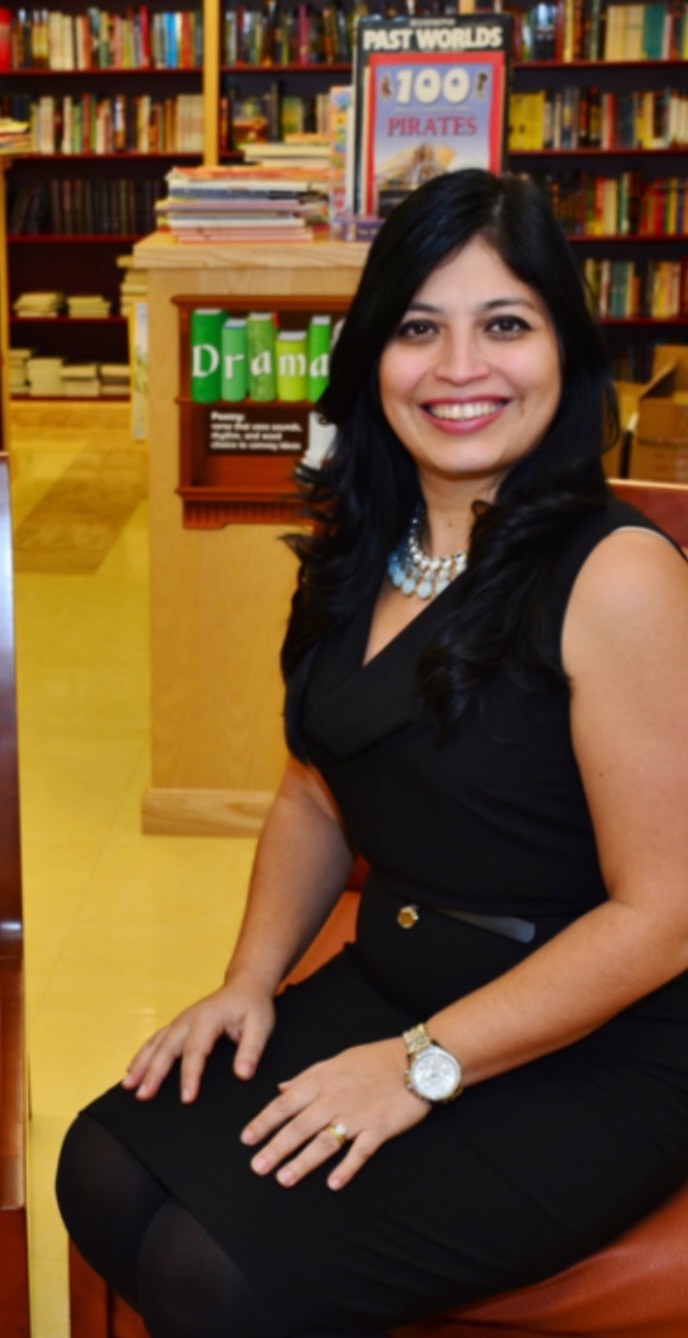 z, Superintendent is the Superintendent at the Charter School of Educational Excellence in Yonkers, NY, the fourth largest city in New York State. Cindy was born in Yonkers, New York, the second child of immigrants from Latin America. She lived in Brazil for 17 years, and while there attended the Federal University of Minas Gerais. Mrs. Lopez joined CSEE in August 2007 as a 4th grade teacher, and then became the Assistant Principal in 2011. Her primary focus has always been to help all students achieve their educational goals, and to help teachers become better equipped to meet the many demands related to student achievement.
Mrs. Lopez has worked hard at implementing the school's curriculum, organizing school events and fundraisers, and ensuring that all students, staff, and families have what they need to be part of a safe and committed working community. Mrs. Lopez understands the value of community involvement in a child's education, and actively seeks to increase the relationship between school, home, and local organizations. Having two children of her own, Mrs. Lopez has a great deal of respect for parents and students, with the understanding that we can only achieve a child's success in education if the school and home work together.
Prior to becoming a teacher, Mrs. Lopez worked as a healthcare administrator for 15 years. During that time, she used many effective strategies to run a successful program that led to the overall growth of the organization. Mrs. Lopez received her Master of Science Degree in School Building Leadership and School District Leadership from Mercy College. She also holds a Master's Degree in Childhood Education, and a Bachelor's Degree in Behavioral Science. She has received many academic awards, and is a McNair Scholar with a published paper.
Cindy Lopez is a respected and beloved educator who has received many awards in the community in which she serves. In 2012, the Yonkers Mexican American Chamber of Commerce named her Educator of the Year. In 2015, Mrs. Lopez received the Entre Nosotras Award for her commitment to improving the lives of children through education. Additionally, the League of United Latin American Citizens (LULAC) recognized Mrs. Lopez's talents and commitments, and awarded her an award as a visionary of hope for the students she serves.
Under Mrs. Lopez's leadership, CSEE has been designated a Reward School for three consecutive years by the New York State Education Department. In 2015, the school was also named a Hall of Fame Recipient by the Yonkers Family YMCA.
Cindy Lopez currently resides in Yonkers with her husband, Paul Lopez, and their daughter, Kristina, who is currently working for the 4th Precinct of the Yonkers Police Department. Their son, Paul Lopez Jr., a United States Marine Corp veteran, continued in his mother's footsteps, and is currently a Social Studies teacher at CSEE.
Dwain Palmer, High School Principal is the High School Principal at the Charter School of Educational Excellence in Yonkers, NY. Mr. Palmer has been involved in education for over 20 years. Spending all of his teen years running an after school program, he officially began his career as a teaching assistant at a small preschool in Yonkers, NY.  From there, Mr. Palmer knew that challenging and changing the trajectory and legacy of young people was his mission and calling.
 
Mr. Palmer joined the Charter School of Educational Excellence (CSEE) in August 2006 as a teaching assistant and music instructor. He subsequently accepted the position of Middle School Mathematics Teacher for grades 5 through 8 in 2010. During his tenure as a middle school mathematics teacher, Mr. Palmer was rated "highly effective" by the New York State Education Department.  During this same time, Mr. Palmer implemented the first high school Regents course (Algebra I) for the 8th grade students, with student pass rates in excess of 95% through the years.
 
Mr. Palmer also worked as a mathematics instructional coach at CSEE, providing support and training for math teachers in the middle school.  He later accepted the position of Director of Mathematics in 2017, where he developed systems for data analysis and action plans, improved instruction and revised curriculum, while providing teachers with ongoing professional development and support. During his term as the Mathematics Instructional Coach and Director, CSEE students have outperformed the Yonkers Public School District, New York City School Districts and New York State by as much as 65% on the annual New York State Common Core Mathematics Assessments.
 
Mr. Palmer holds a Master of Science in school building leadership and school district leadership, a Master of Science in adolescent education and students with disabilities, and a Bachelor of Science in mathematics from Mercy College.
 
Mr. Palmer believes that every student has innate talents and abilities. He is passionate about helping students discover their talents and planning a future that aligns with these potentials. Mr. Palmer believes that when students focus on their strengths, they will be intrinsically motivated and will perform to their greatest potential, ensuring a successful future.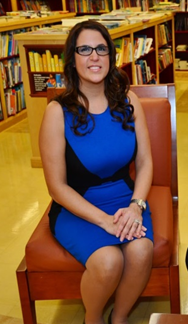 Jessica Jacaruso, Middle School Principal
is the Middle School Principal at the Charter School of Educational Excellence in Yonkers, NY,
which, as of September 2016, has been deemed a Reward School for the third year in a row
. She was born in Nyack, New York. Mrs. Jacaruso has been connected to CSEE since 2006 after serving three years as a first grade teacher in the Newburgh school district. She started at CSEE as a third grade teacher then became a fifth grade teacher. After teaching for over ten years she became the School Dean. In 2014, she became the Assistant Principal.
Mrs. Jacaruso is a graduate of the State University of New York at New Paltz with a Bachelor's Degree in Elementary Education and from the College of New Rochelle with a Master's Degree in Literacy. She also has a second Master's Degree from Mercy College in School Building Leadership.
Her goal as an administrator is to do everything she can to support children in having a successful school experience. She feels very fortunate to be part of an outstanding staff who is very dedicated to meeting the social, emotional, and academic needs of all students. She feels it is important for educators to meet the unique needs and connect with every student. She is committed to working with all staff members and families to ensure that the best possible decisions are made, keeping the students as the primary focus.
Mrs. Jacaruso currently resides in New City, NY with her husband Daniel Jacaruso, and their son Justin and daughters Giada and Giuliana.
Jennifer Spina, Elementary School Principal
is the Elementary School Principal at the Charter School of Educational Excellence in Yonkers, New York.

Jennifer began her journey in the field of education twenty years ago as an early childhood teaching assistant in Elmsford, New York. Her initial experiences in guiding and caring for young children in an educational setting impacted her decision to pursue a more profound understanding of teaching and learning. She received a dual Bachelor's Degree in Elementary and Special Education from Manhattan College before obtaining a Master's Degree in Literacy and a second Master's Degree in School Building and School District Leadership.

Jennifer was fortunate to have had the opportunity to hold some impressive teaching and administrative positions in the past twenty years. She began her career as a first-grade teacher in a small Catholic school located in Yonkers. Following her time in Catholic school, she transitioned to the NYC Board of Education District 10 in the Bronx, where she taught second grade. In 2009, she was hired as a Title I Reading Specialist for CSEE, and was appointed as Title I Director shortly after. Following her successful run as Title I Director, she was promoted to Assistant Principal. As Assistant Principal, she is committed to personifying the school's mission of "developing students who are critical thinkers, motivated leaders, and lifelong learners" through close collaboration with teachers, students, and parents.

Currently, Jennifer resides in Dobbs Ferry, NY with her husband Timmy, their two children, Emma and Christopher, and their dog named Duke.