School Governance
Eduardo LaGuerre, Founder / Chairman, Board of Trustees, is the Founder of CSEE and is the Chairman of the Board of Trustees of the Charter School of Educational Excellence. He raised capital and administered the rehabilitation of a building to be used as a school site. Presently, he is working with the New York City Board of Education in the development of the Charter High school for Sports Management. The school will provide an Intermediate and High School curriculum that will prepare students for careers in the sports industry. As a Trustee of the Foundation for a Greater Opportunity, Mr. LaGuerre plays a key role in the funding of educational programs in the New York Metropolitan area. The Foundation funded the construction of the Carl Icahn Charter School and will provide the funding to construct three other charter schools in New York City.
 
Mr. LaGuerre is the Chief Executive Officer of the Neighborhood Association for Inter-Cultural Affairs, Inc. (NAICA). He was the co-founder of N.A.I.C.A., a not-for-profit community based organization that incorporated in 1974 and has since been successfully serving Bronx County residents by providing an array of social services and housing programs, community development and construction of affordable housing units as well as legal representation to tenants facing eviction or having housing code violations. He is a business executive and housing developer with over thirty years of varied experiences in corporate and not-for-profit administration, housing management, community development as well as in the administration and development of educational programs. As a housing developer, he has been responsible for the construction of affordable housing units as well as private home ownership opportunities. In 2003, he was the co-developer and sponsor of a 63 unit affordable housing development, Carmelo Acosta Plaza, located in the Bronx, New York City. He serves as the President of the Carmelo Acosta Housing Development Fund Corporation that holds a majority ownership in the project. As the co-developer and sponsor of East Clarke Place II, an affordable housing development located in the Bronx, construction was started on the 102 unit project that will also house a day care center. He is the President of Westchester Triangle Housing Development Fund Corporation. In July 2005, construction began on two buildings consisting of a total of 194 units of affordable housing development. The site will include fifteen thousand square foot of space that is designated for social service and day care programs.
 
Mr. LaGuerre is the Vice-President of the Neighborhood Preservation Coalition of New York State, Inc., a statewide membership organization dedicated to revitalizing urban and suburban communities. This year, he is the Chairman of the State-wide Neighborhood Preservation Conference.
Mr. LaGuerre holds a Master of Science Degree from the City University of New York and a Bachelors of Arts Degree from SUNY, Stony Brook University. 
Nadine Burns-Lyons, Founder / Secretary
, is a Founder of CSEE and is the Secretary of the Board. Ms. Lyons is the Executive Director of The Sharing Community, Inc., a private not-for profit community based human services organization in Yonkers, NY. The Sharing Community provides shelter, permanent and transitional housing, HIV/STD outreach education and prevention services, and food services for its residents and the community at large through their soup kitchen.
Ms. Lyons served on the Yonkers Education 2000 committee on science curriculum and educational assessment and has been a member of the Yonkers City Council President's Task Force on Education. Ms. Lyons's involvement with other civic organizations includes United Way of Westchester/Putnam, The Westchester Black Women's Political Caucus-Yonkers Chapter and the Yonkers Chapter NAACP, Alpha Kappa Alpha Sorority, Inc. She received her bachelor's degree from Syracuse University.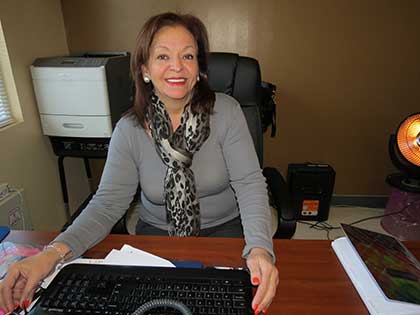 Sobeida Cruz, Founder / Trustee
, Sobeida Cruz is a Founder of the CSEE and a member of the Board. Ms. Cruz was the Director of Public and Governmental Affairs, the Lower Hudson Valley, for the New York Power Authority ("NYPA"). Before joining NYPA in 1983, Ms. Cruz was elected by the members of Community Planning Board #1 in the South Bronx as the first female district manager. Ms. Cruz was the recipient of the National Fellow Program representing the North Eastern Region of the United States, which included a one-year internship in Washington, D.C., at the Department of Heath and Human Services and the White House. She also co-founded the NAICA and 100 Hispanic Women Inc of which she is the President of the Westchester Chapter. She received her bachelor's degree from Hunter College in New York City and her master's degree from the University of Southern California. 
Dr. Jim Killoran, Trustee
, serves as a member of the Board and has served on the Board since 2010. Mr. Killoran also serves as a member of the Board of the Amani Charter School in Mount Vernon, New York. Mr. Killoran has been with Habitat for Humanity for more than 25 years and currently is the Executive Director of Habitat for Humanity of Westchester. Prior to Habitat for Humanity, Mr. Killoran is active in housing and has received recognition for his work from Westchester County and the City of New Rochelle. He received his bachelor's degree from St. Joseph's College of Maine and his Masters of Divinity degree from Seton Hall University.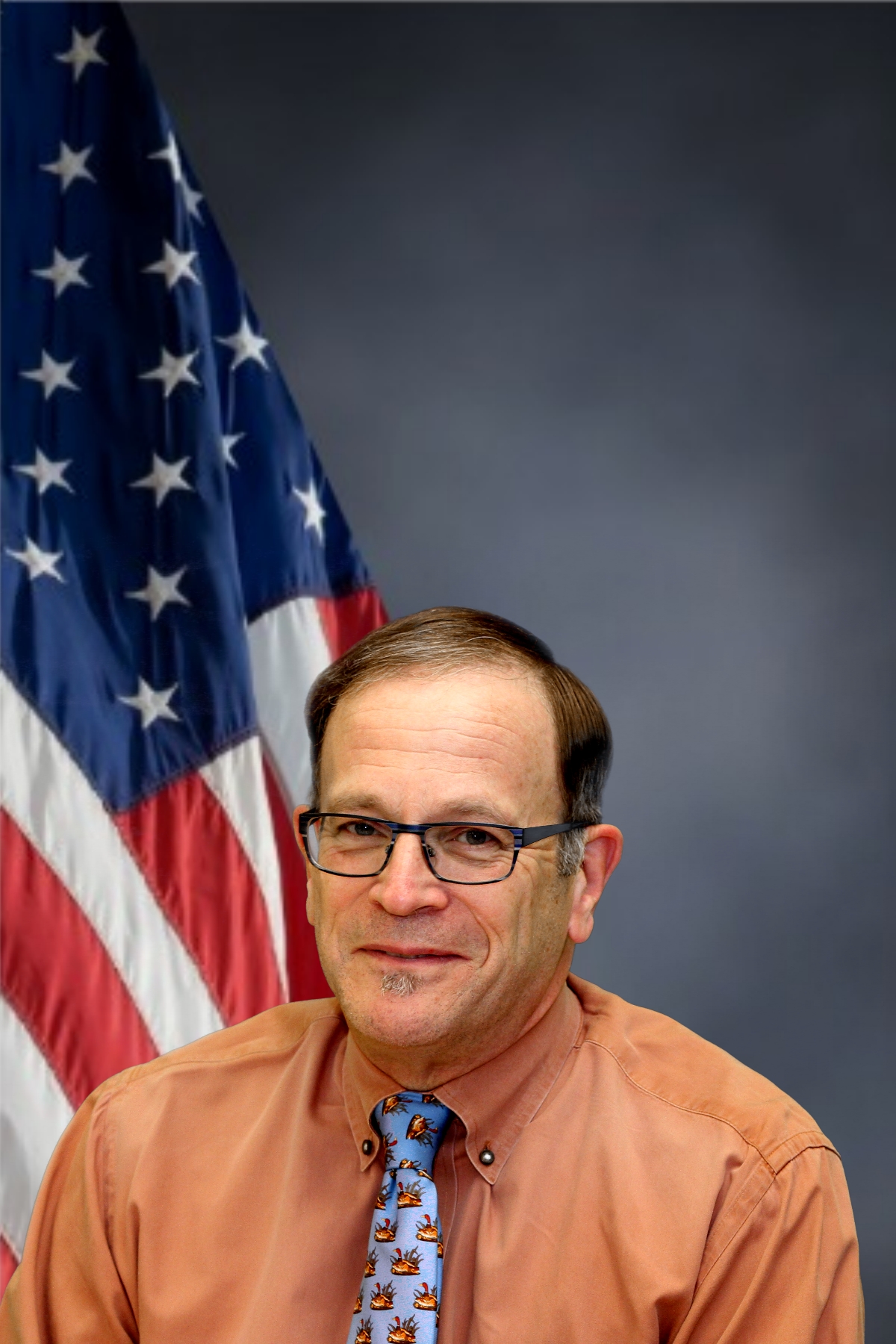 Dr. James Stenerson, Trustee, is the founding executive director of the Center for Innovative Teaching and Professional Development which oversees faculty development initiatives at Pace University. Dr. Stenerson is an adjunct associate professor in the Dyson College of Arts and Science where he designed and implemented a number of online courses. Jim remains instrumental at Pace with the incorporation of technology into the instructional process. He designed a number of faculty workshops addressing the challenges of instructional technology. Jim was born in the Bronx and attended All Hallows High School. He then attended Pace University for his Bachelors in Secondary Education, The New School for Social Research for his Masters in Media Studies. Lastly Jim went to Long Island University to get his Ph.D. concentrating in the philosophy of technology.
Wilson Soto, Esq. Trustee,
Wilson Soto was born in Yonkers, New York on June 26, 1966 to parents of Puerto Rican descent. He attended both public and catholic schools during his elementary years and graduated from Gorton High School in 1984.
Upon graduation, Wilson entered into a 4-year enlistment with the United States Army, where he served with honor and distinction. Upon completion of basic and advanced training he was assigned to the Joint Special Operations Command in Fort Bragg, North Carolina, where he served as an
aircraft crew chief. At the age of 20 and upon attaining the rank of Sergeant, he was assigned to the elite 7th Special Forces Group  'Green Berets'. Part of his responsibilities included training foreign counterparts in Central America and the Caribbean in airborne and air assault operations. Wilson received numerous commendations and medals during his tenure and received an honorable discharge in 1988.
Wilson graduated with Magna Cum Laude honors from Manhattan College in 1993, where he received a Bachelor of Arts degree in government studies. Upon completion of his undergraduate studies, Wilson was employed by Case Stationery Company, a national manufacturing company based in Yonkers, New York. During his six year tenure at Case Stationery Company, he achieved the position of Vice President of Operations, directing the day-to-day functions of the company. There he commanded a workforce of over fifty employees and a multimillion dollar operating and purchasing budget.
While employed at Case Stationery, Wilson attended Pace University School of Law in the evening division. At Pace Law he was very involved in various school activities, including class representative in the student bar association – eventually receiving an award at graduation for the "Most Outstanding Contribution to the Good of the Law School." He received his Juris Doctor Degree in 1998 with Cum Laude Honors. Thereafter, Wilson successfully completed the bar exams of New York, New Jersey and Connecticut and is licensed to practice law in all three states.
In the fall of 1999, Wilson took the bold step of opening his very own law practice as a solo practitioner. Concentrating primarily in the areas of family law, Wilson has developed a successful law practice representing primarily an underrepresented Hispanic community across Westchester County who require bilingual representation. His office is presently located in Scarsdale, New York where he supervises a staff of associate attorneys and paraprofessionals.
In June of 2001, Wilson was appointed by Mayor John Spencer to fill a vacancy on the Yonker's City Council. As one of seven Councilmembers in that legislative body, he served as Chair of the Community Services committee and represented approximately 33,000 constituents in his district.
Wilson is very involved in the local community and generously dedicates his time and efforts on the Board of Directors of many community organizations. He frequently represents indigent litigants on a pro-bono basis and makes every effort to give back to the community. 
Dr. Fred Hernandez, Trustee
Dr. Fred Hernandez is currently owner/operator of Cognitive, LLC education consulting firm. He retired from the Yonkers public Schools after 33 years of service as a teacher, assistant principal, principal and central office administrator. He led elementary schools, a middle school and a high school to redefine their governance, organization, instruction and accountability to establish culture and climate to improve student learning conditions. As Superintendent's Hearing Officer he worked with school communities and families to work together to support student academic and social-emotional growth.
He also was a Restorative Practices trainer working with school staff, families, students and community leaders to understand how harm affects relationships and how to heal to restore and improve relationships for human growth. Dr. Hernandez has been recognized by over 10 community based organizations and the Child Study Center, Yale University for "Excellence in Educational Leadership."
Dr. Fred Hernandez published two publications titled "Success speaks Many languages" N.Y: Teachers College (1999) and "The School Planning and Management, The Engine That Drives the School" McLaughlin, M., Ennis, E, Hernandez, F. (2004).
He received his Doctor of Education from Teachers College, Columbia University, his Master of Science from the College of New Rochelle and Bachelor of Science from the University of Connecticut.
Erika Fermin-, PTO President